requirements
get needs and expectations documented

systems
get complexity analyzed and structured
requirements, systems engineering, technical project management, technical documentation,
test specifications, safety, processes, task force management

Requirements Engineering
Technical expertise meets specifications.
.. we understand what we specify

Systems Engineering
architectures, UML&SysML, complexity …

Searching for ASIL compliant solutions? Working with the ISO26262 is our daily bred!

Technical Project Management
A running product
>>

the objective.
Be compliant to a SPICE, CMMI & Co.
>>

The Necessity
Using norms efficiently
>>

Our knowledge & expertise

Testspecifications & more
Test specifications, concepts and management. Key Word Driven Testing
get executable specifications with keyword driven requirements!


Executable Specifications
… getting requirements
automatically translated
into
test specifications
and
implementations
(HiL scripts, testing instructions and many other testing domains)
… an agile Approach!

High Quality Specifications
… brings quality into your specifications and makes them measurable.

Publications
"Automatische Verarbeitung von smarten Requirements (PiRo, Daimler AG)"
read online

PiRo::SmartApps
PiRo

::SmartEditor
and
PiRo

::SmartReporitories
makes your work easy and efficient.

SPICY process
… makes the V modell a bit more 1-dimensional. With an automatic approach for generating test specifications SPICE will be your best friend.
... the Chinese Whisper Issue is gone!

Easy To Use
Starting without programming knowledge or degenerating training
expertise
semiconductor Laser
optics
image quality
multi camera systems
ultrasonics
autonomous driving
domain Controller

working culture
technical excellence
people
fascination
innovations
PiRo is a IEEE P2020 core member

selected patents
DE102016005480: Verfahren und Vorrichtung zur Ermittlung eines Türöffnungswinkels eines Fahrzeugs
DE102014017234: Verfahren zur Absicherung einer Übertragung von sicherheitsrelevanten Kamerabildern
DE 102015008456 A1: Verfahren und Fahrzeug zur Anzeige eines Parkvorganges eines Fahrzeuges in oder aus einer Parklücke
DE 102015002438 A1: Verfahren zum Betreiben eines Kraftfahrzeugs für ein Durchführen eines automatischen Parkvorgangs und Kraftfahrzeug mit einem Parksystem
DE 102014018879 A1: Verfahren und Vorrichtung zum Warnen eines Fahrers eines Fahrzeuges beim Ausparken des Fahrzeuges aus einer Parklücke
DE 102011017233 A1 Display device for representing environment of motor car to facilitate parking, has outer line represented in region, which displays expected movement of front region of car to driver with appropriate reverse movement
DE 102009025205 Display surface for environment representation of surround-view system in screen of car, has field displaying top view of motor vehicle and environment, and another field displaying angle indicator for displaying environment regions
WO 2016134822: METHOD FOR OPERATING A MOTOR VEHICLE FOR CARRYING OUT AN AUTOMATIC PARKING MANOEUVRE AND MOTOR VEHICLE COMPRISING A PARKING SYSTEM
DE 102015014190: Procedure to protect safety relevant camera images"
DE102016011853A1: Verfahren zum Generieren von dreidimensionalen Informationen einer Umgebung eines Fahrzeugs
DE102016009332A1: Parkassistenzsystem zum Auswählen eines Parkplatzes und zum augmentierten Darstellen des ausgewählten Parkplatzes

DE102016009330A1: Verfahren zum Verbessern der rückwärtigen Sicht
DE102015011015A1: Unterstützung beim Auffinden eines freien Parkplatzes
US000010540756B2: Vehicle vision system with lens shading correction
US020180204310A1: VEHICLE VISION SYSTEM WITH LENS SHADING CORRECTION
US020190154833A1: VEHICLE SENSING SYSTEM WITH CALIBRATION/FUSION OF POINT CLOUD PARTITIONS
EP000003608785A1: KEYWORD-DRIVEN REQUIREMENTS
Our Office
Amselweg 7, 71032 Böblingen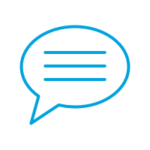 Let's Talk

+49 7031 7155598